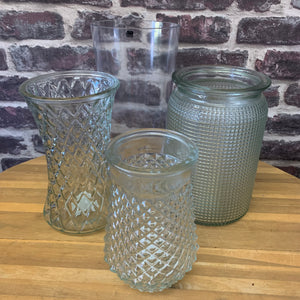 Why not have your flowers beautifully arranged and delivered in a glass vase to make your floral arrangement extra special?  Wellington Flower Co. offers a range of vases that can compliment your beautiful flowers. 
We will select a vase which best suits the flowers you have ordered.
Wellington Flower Co. only delivers quality.