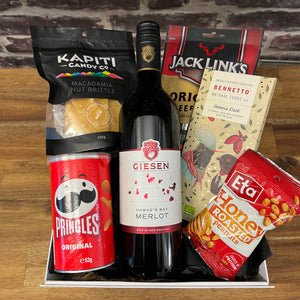 The featured brand of New Zealand wine will vary month to month depending on our suppliers. If you are after a specific one let us know and we can try our best to source if for you.
Our red wine box includes:
Featured red wine of the month

Small Pringles

Assorted Kapiti Candy bag

Assorted Bennetto bar

Honey roasted peanuts

Jack Links Beef Jerky
Wellington Flower Co. only delivers quality.